Join our community of talented artists
and get a chance to win our Black Paper Sketch Pad!
Here are our three simple steps on how to participate:

Follow us on Instagram @artistikartmaterials

Submit your details in our sign-up sheet.

Tag us on Instagram to tell us you joined this giveaway!
This promo will run until November 30, 2021.
We will pick three winners from the USA and three winners from the UK.
All winners will be announced and featured in our social media profiles.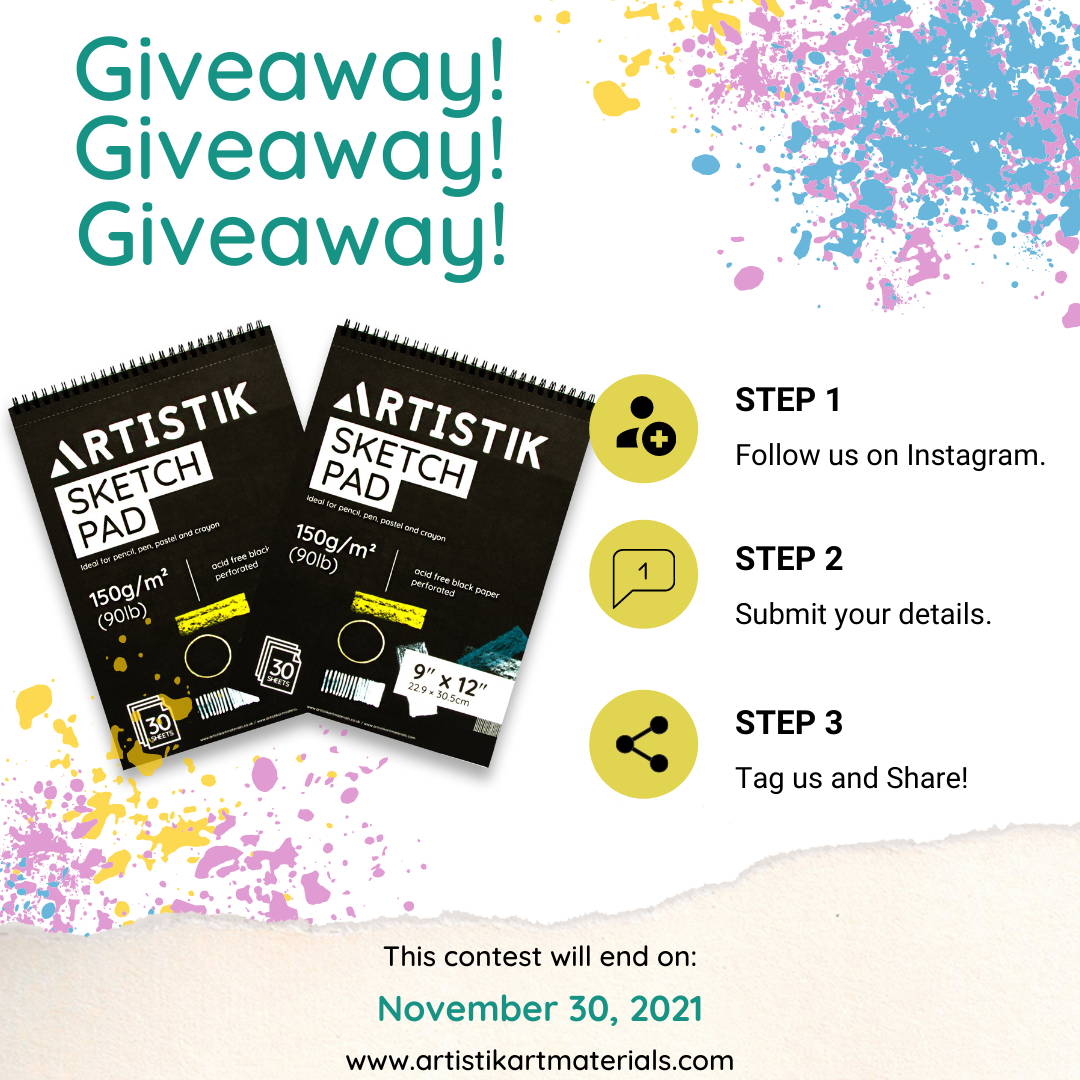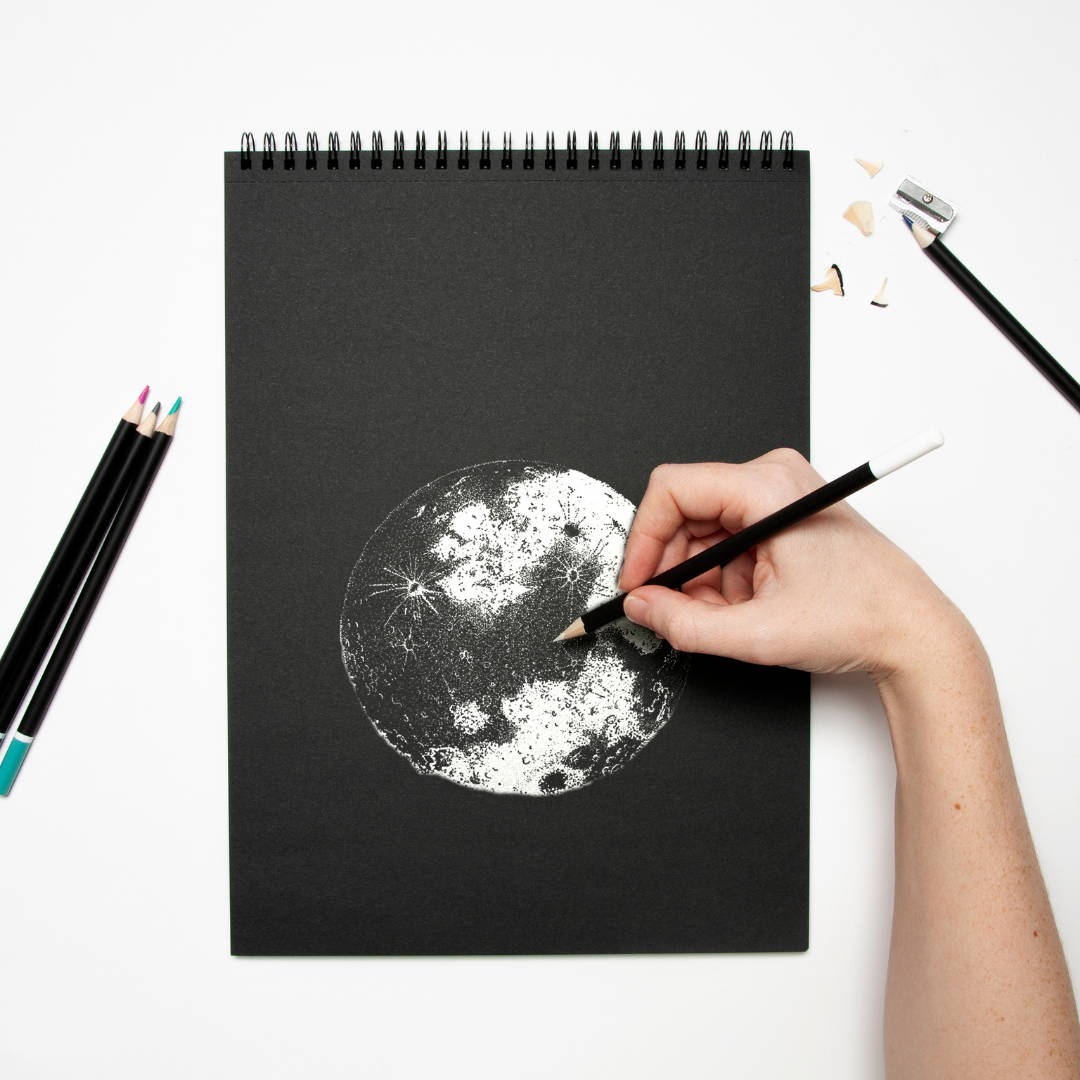 Discover the vibrant potentials of your dry media art materials like graphite and colored pencils, charcoal, crayon, chalk, and even ink or gel pens and wet pigments and enjoy the ease of making high-contrast drawings or paintings with these richly-paged and hardcore black pads.

Our sketch pads feature:
🎨 A high-quality, heavyweight, and acid-free perforated black paper
🎨 A 90lb/150gsm surface that guarantees a smudge-proof, fade-free, and blot- and warp-resistant drawing, shading, and painting experience.
🎨 Bounded by a thick and sturdy metal wire binding spine on top that keeps the pages intact.
As each page in our pads features a perforation just below the wire binding, we give you the liberty to keep your artwork to yourself, tucked neatly in the wire-bound pad or unleash it to the public eye by simply tearing the page off by the perforation.

We guarantee that the perforation is designed for easy tearing and that you can preserve the wholeness of your artwork!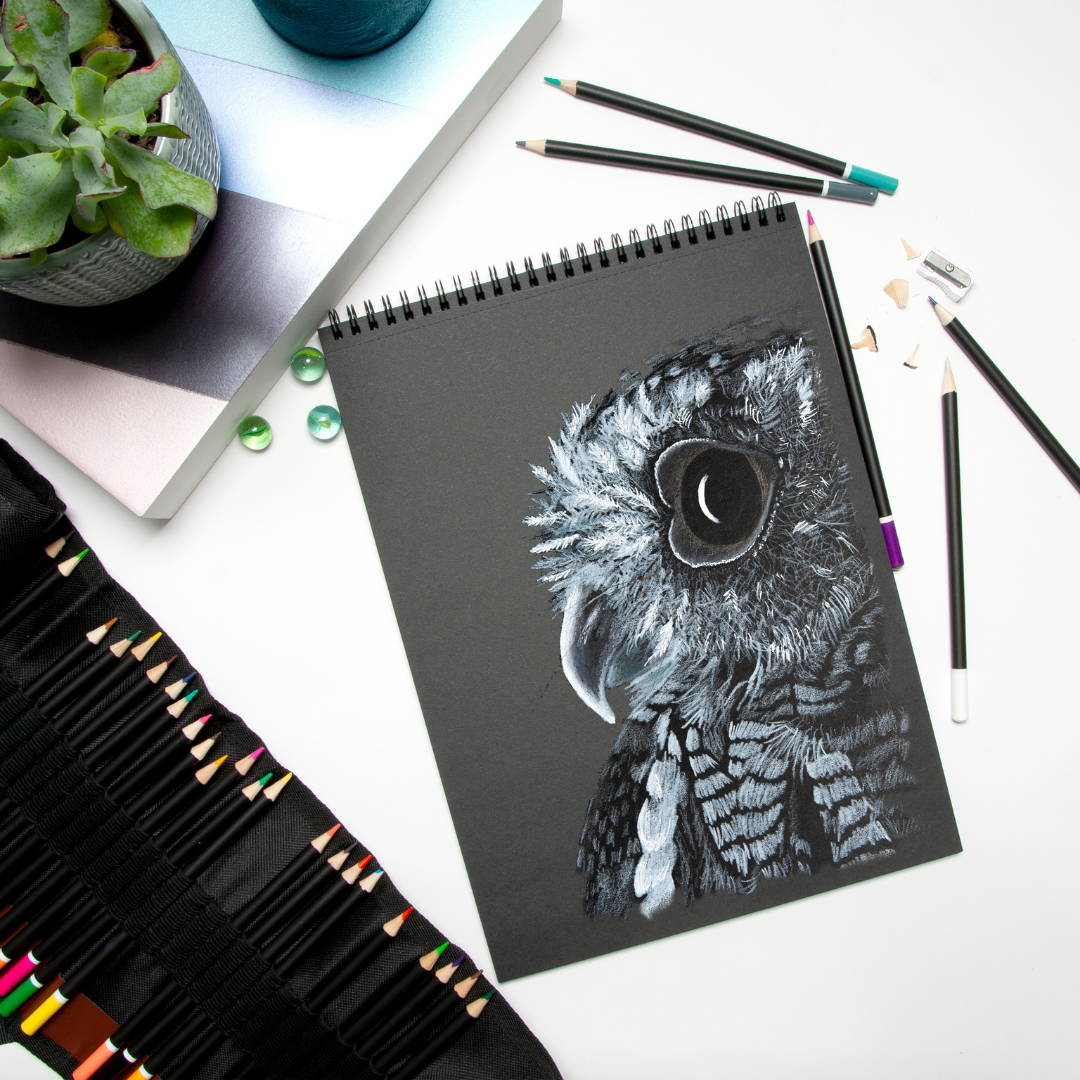 What are you waiting for?