Join our community of talented artists
& get a chance to win our 48 Acrylic Tube Set!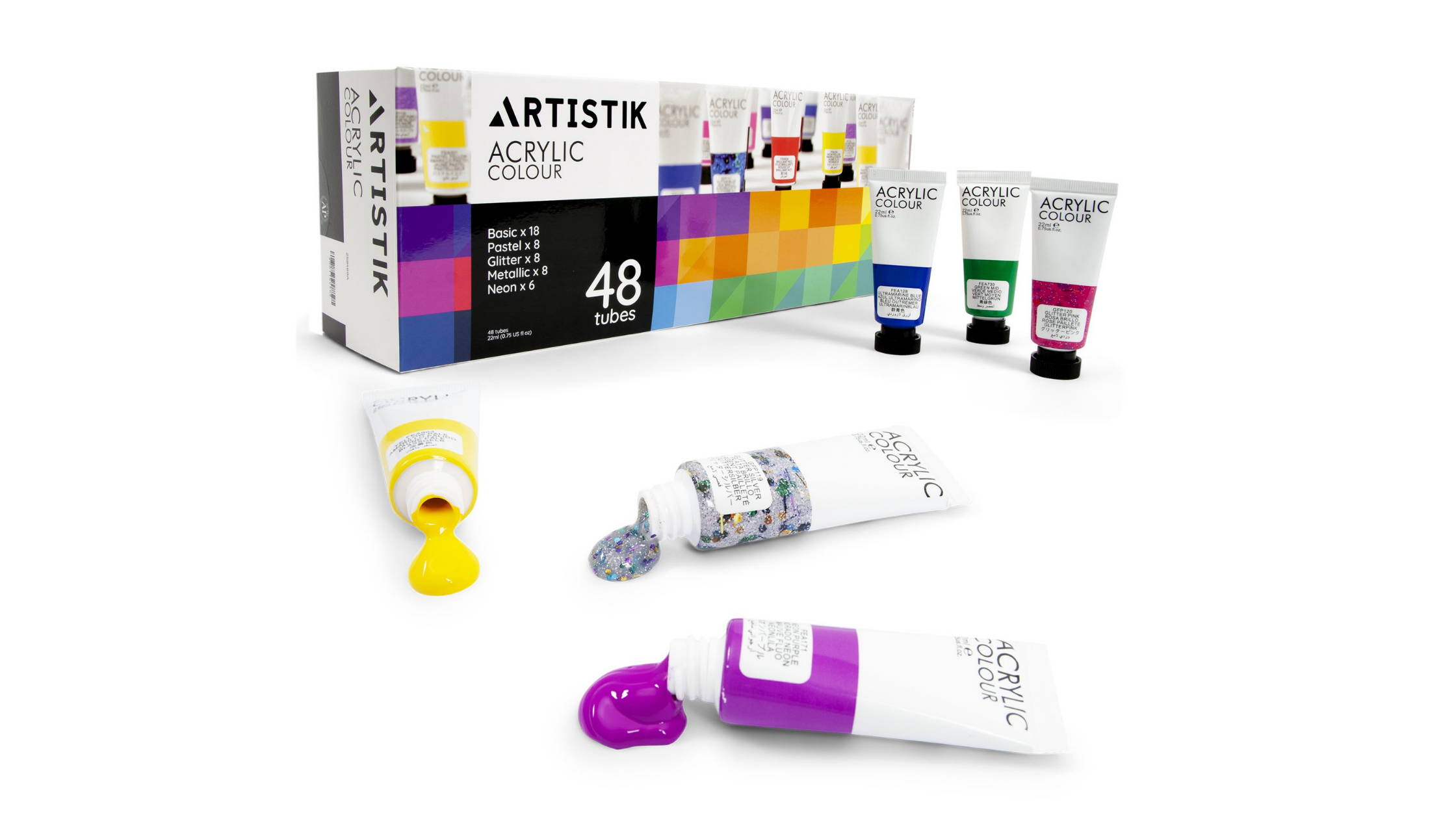 Here are our three simple steps on how to participate:

Follow us on Instagram @artistikartmaterials.

Submit your details in our sign-up sheet.

Tag us on Instagram to tell us you joined this giveaway!
This promo will run until October 31, 2021

Three winners from the USA will be chosen.

Three winners from the UK will be chosen.

All winners will be announced and featured in our social media profiles.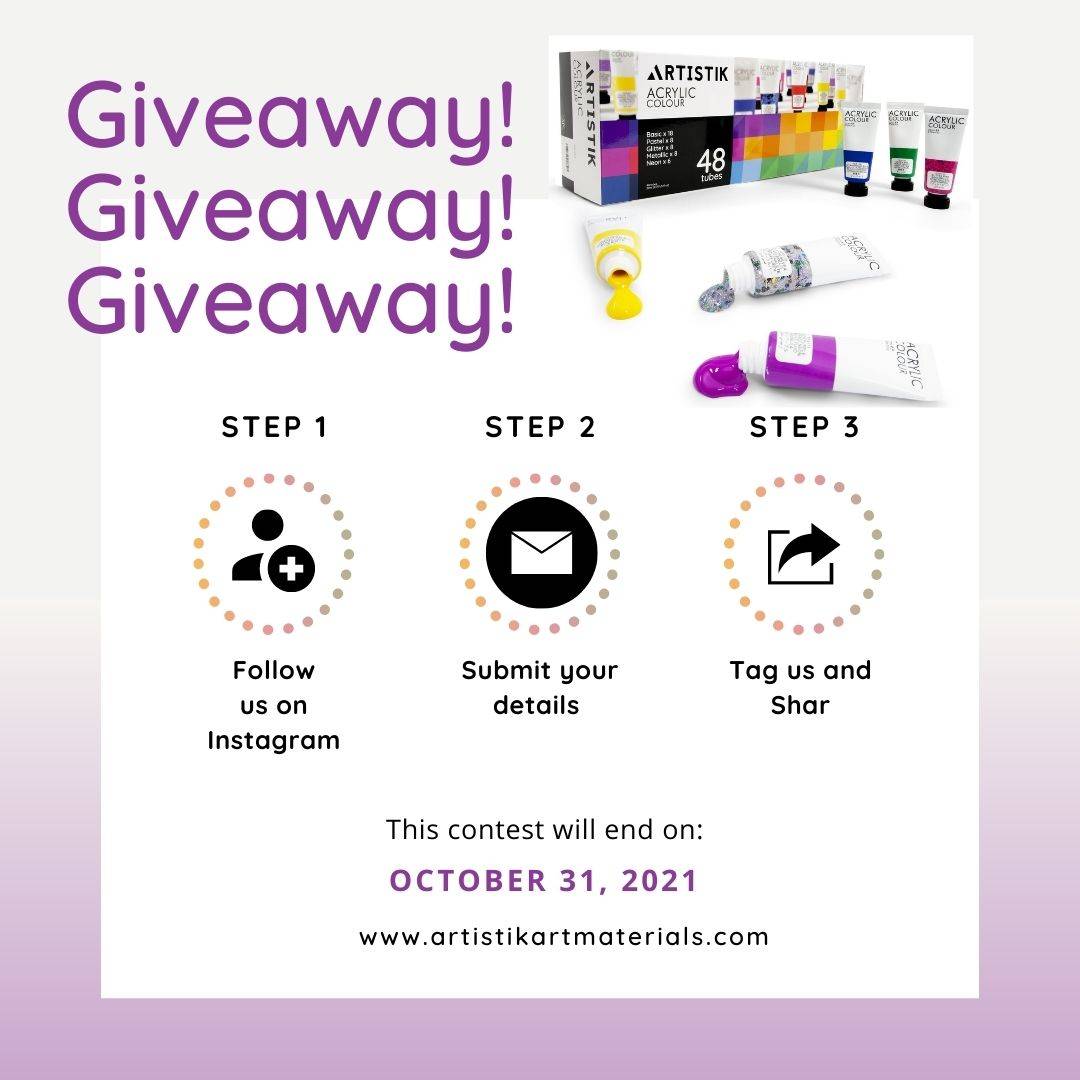 It won't take a minute to join this program!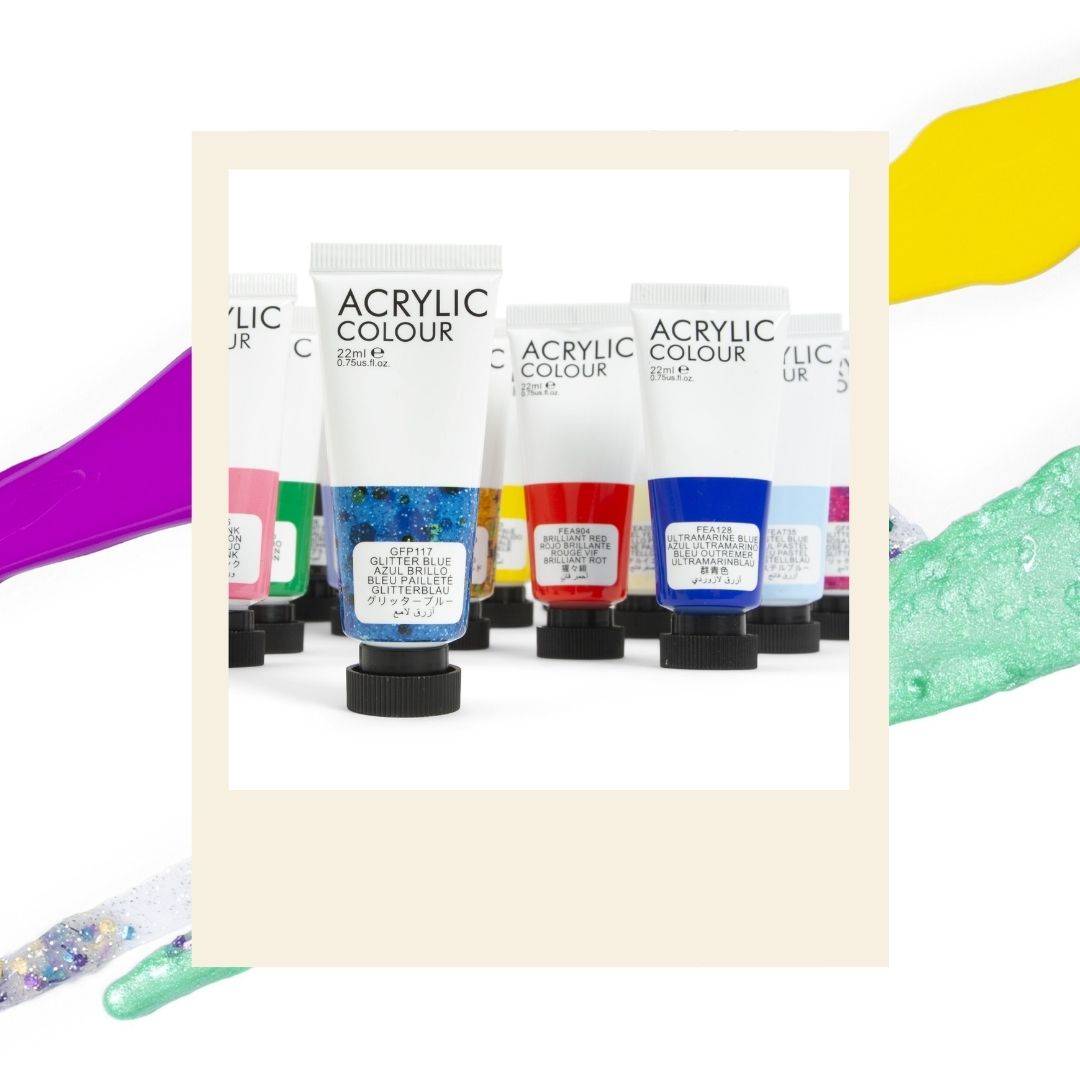 Keeping the artistic needs of our clients in mind, we have come up witht he most comprehensive acrylic tube set yet!


Consisting of 48 ever rich vibrant Classic, Pastel, Glitter, Metallic, and Neon colors, beginner, professional, or hobbyist painters can conveniently translate their artistic ideas into reality without the need to scramble for any more additional tubes!


Here's why you'll love this set!
🎨 It has high performing pigments.
🎨 Colors stay vibrant and opaque after drying.

🎨 Colors withstand fluctuating temperatures and so they are fade-proof,
highly viscose, easy to blend, and resistant to humidity.


The set can be easily mixed into an infinite amount of color combinations and is perfect for all kinds of surfaces such as cloth, canvas, wood, glass, ceramic, easel, rock, paper and beyond!

Our 48 Acrylic Tube Set has easily become one of our best sellers and today, you get the chance to get it for free!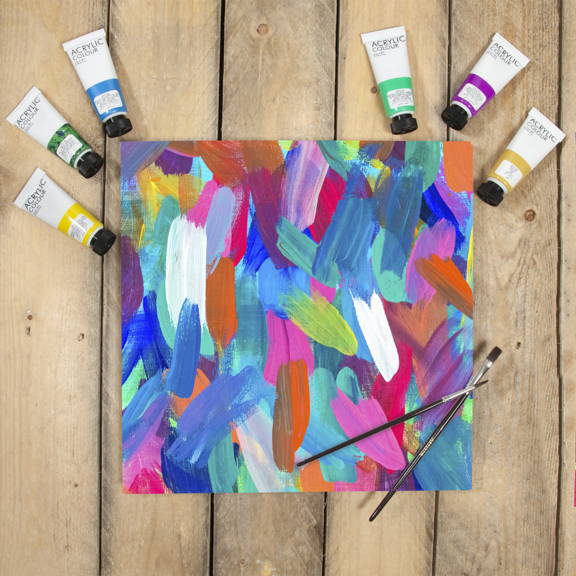 What are you waiting for?