Join our community of talented artists
and get a chance to win our 50 Watercolor Half Pan Paint Set
Here are our three simple steps on how to participate:

Follow us on Instagram @artistikartmaterials

Submit your details in our sign-up sheet.

Tag us on Instagram to tell us you joined this giveaway!
This promo will run until September 30, 2021.
We will pick three winners from the USA and three winners from the UK.

All winners will be announced and featured in our social media profiles.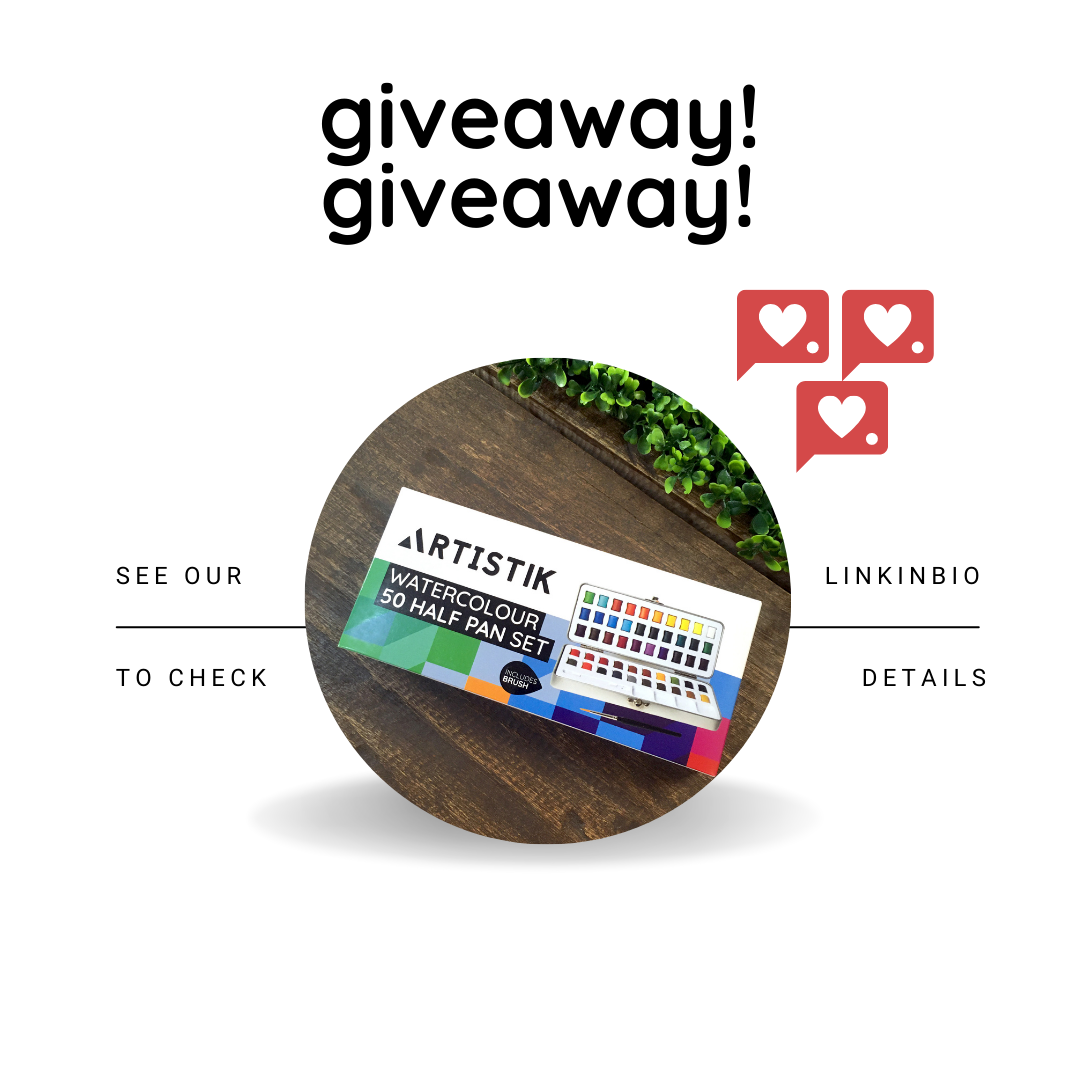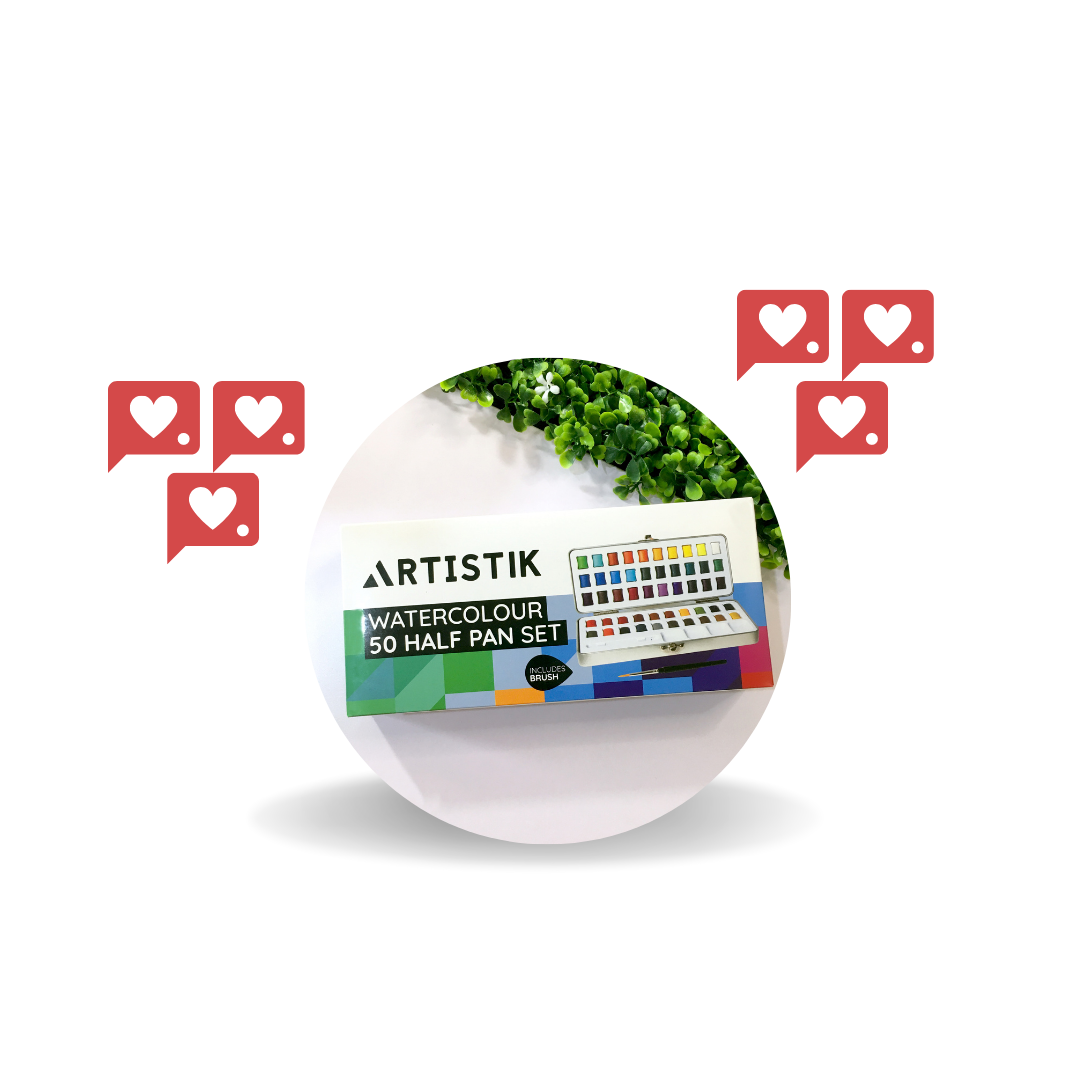 50 Watercolor Half Pan Paint Set
Rarely does one encounter a watercolor paint set that offers this many color choices as this one!
Before you say less is more, let us assure you that our 50 watercolor half pan paint set does not fall short in pigment, in fact, each watercolor cake is packed full of premium quality pigment that mixes cleanly and smoothly into beautiful tones and shades that dry smoothly without a grainy or chalky texture.
What you're getting is simply guaranteed artist quality paints at a price point accessible to all artists.
The set also comes with 1 round tip paint brush and 4 empty pans for mixing and blending colors, all of which fit snuggly into their designated slots.
Enclosed in a fetching portable metal travel tin, suppress your inner artist no more and make this your go-to palette.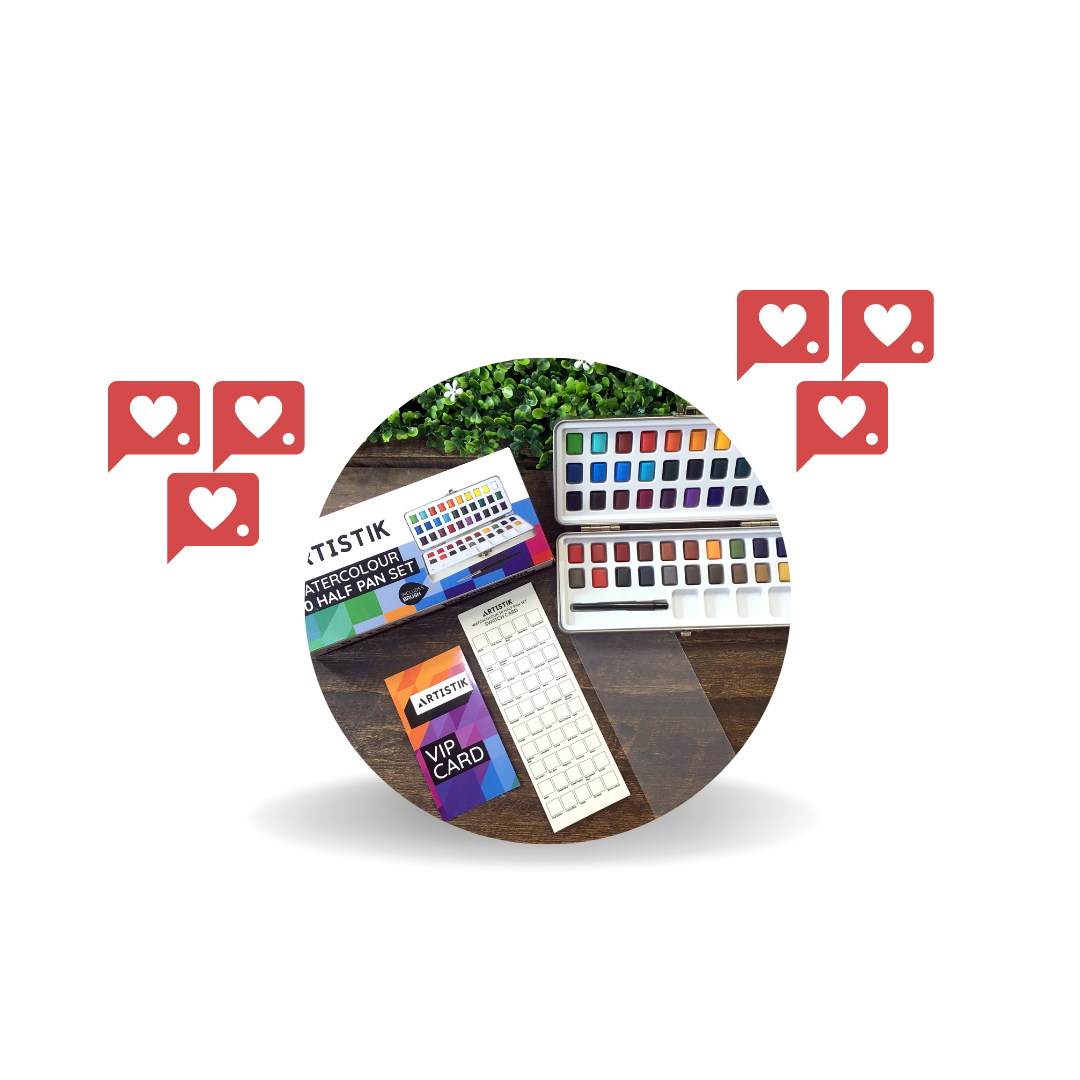 What are you waiting for?